<スポンサード リンク>


■Reunion with our friend in advance…
We are in Oaxaca, Mexico.It's famous for traditional crafts.
By the way, we have a reason to come here.
About 10 years ago, my wife came to northern Mexico for her homestay by the program of a multi-language learning club.
Now, a member come to Oaxaca to learn to make traditional crafts. So we are looking forward to seeing her!!!

↑Reunion with Mai-chan
In the morning we arrived in Oaxaca by bus from Guanajuato, by chance, we came across Mai-chan, going to her school. Unbelievable!!!
Actually in Japan, Mai-chan lives in a faraway place from where we live. So we never met Mai-chan in Japan. Hahaha.
She seemed to enjoy her life in Oaxaca. We would have a dinner tomorrow.
■A restaurant that very famous artist opens
The restaurant  was "Azucena Zapoteca", that a very famous Oaxacan artist ; Jacobo & Maria opened. Besides traditional Oaxacan cuisine, we can enjoy their displayed crafts, and many fans from all over the world come here.(Actually the original restaurant is suburb, we went to a branch in the historical area in Oaxaca. Address : Macedonio Alcalá #206, Centro Histórico, Oaxaca de Juárez)

↑Beautiful sign of the entrance
They make Zapotec figurines from carved wood "tonas and nahuales" which have unique color and pattern.
(→Please check theircrafts at the site "About Jacobo & Maria" )
Zapotec is a former inhabitant around Oaxaca, and they cherish the tradition.
When we saw their crafts, we were surprised at the very rich colorfulness!!
'Oh, Amazing!!!!'
<スポンサード リンク>


↑Beautiful flags
Mai-chan and Kana talked about their homestay memories.
They stayed in Chihuahua state, which was located near border line between USA and Mexico.
It was said Chihuahua's public security was relatively bad in Mexico, however, when Mai-chan visited there again a few month before, she felt no problem about security…
Actually, in any countries, border line area is relatively bad security. We have to be careful.

↑Oaxacan traditional dishes
We were interested in the dishes. It was the first time to eat them for us!! We imagined Mexican traditinal food is like tortilla or tacos….However Mexico has a long history from Maya times or former. So food tradition is deep!
So they were excited at talking, going on, going on.
About the crafts school, Many students from all over the world came to study crafts. She enjoyed it so much!
In Spanish, handicraft person is called ARTESANIA. However, by the strong wave of fast fashion or mechanization, Artesania has disappeared little by little.
In fact, Oaxaca is one of the few areas Artesanias are still working. It is globally precious.
Please visit Oaxca if you have a chance!!!
Dirección: Macedonio Alcala, NO. 206-1, ESQUINA MATAMOROS, Centro, 68000
(This is a restaurant located in central Oaxaca, the main shop is in San Martin; Suburb of Oaxaca)
<ことのはの予約>
↓ 民泊サイトAirbnbより
↓または、ホームページの「宿泊予約フォーム」よりお申込みください。
<スポンサード リンク>
福岡に来るならスカイマーク!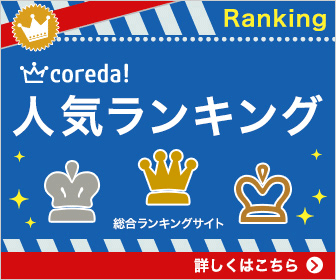 面倒な会員登録をしないでホテルを予約しよう!