<スポンサード リンク>


■Hippies gather in San Pedro La Laguna
Around the lake Atitlán, San Pedro La Laguna is famous for its relaxing atmosphere.
Especially, it is popular for Hippies from U.S. or Europe.
The origin of Hippy movement was in 1960s, They made 'communities' around the world with the key word 'Deny of existing values' and 'Natural regression,' then had much influence to cultures in the world.
I think now it is second generation, they are inspired by the movement in 1960s.
In San Cristóbal de las Casas, Mexico, A lot of Hippies stayed. They were powerful and sold hand-made goods. They seemed to have desires to come true their dream after go backing their hometown. However here many Hippies are so relaxing. I don't know why. Maybe because this village is in the lakeside as time has stopped.
Some people are walking without shoes and shirtless. Just walking.

↑Many wall arts with strong messages.
Hippies here are good at making arts and craft works. So in the streets we can see a lot of wall arts. So interesting! It is a charm point of the village.
■Delicious 'Tofu burger' of a Japanese food stand

Near the pier that the boats from Panajachel arrive at,  there is a Japanese food stand Mayumi-san owns. She is Japanese woman and this is a very famous stand for 'Tofu burger.'


<スポンサード リンク>



I heard that She was Itamae(=Sushi chef) in Tokyo, and on her traveling she got to like San Pedro La Laguna and lived. She needed to work here, so started the Japanese food stand.


↑Food stand on the slope.


↑Very friendly Mayumi-san.

The open day&time is only from 11:00 to 14:00, from Wednesday to Saturday(Year 2015).
At first she sold Japanese foods on the road, and next in the stand. And NEXT, will be a restaurant!!!  Maybe in the near future she will open a restaurant near here.

↑Tofu burger. 20 quetzal. Very healthy and the original soy sauce is so nice!


↑Okonomiyaki, 20 quetzal. This is made of vegetables.
Hippies are basically vegetarian. So Tofu burger and Okonomiyaki are so popular!
When we talked to Guatemalan, many people thought Japanese food is so healthy and delicious.Many Japanese restaurants in central America were not owned by Japanese.From now, it is good for Japanese or Japanese food companies to have their business here.
<ことのはの予約>
↓ 民泊サイトAirbnbより
↓または、ホームページの「宿泊予約フォーム」よりお申込みください。
<スポンサード リンク>
福岡に来るならスカイマーク!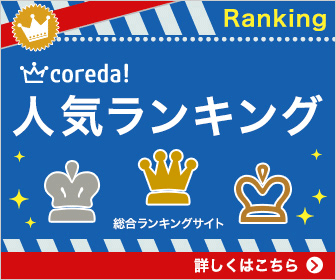 面倒な会員登録をしないでホテルを予約しよう!