Thank you for your interest in our guesthouse.
This is the reservation form of our guest house Kotonoha.
(Questions –> Contact)
In addition, we introduce our guesthouse under the reservation form.
Facility
We prepare the followings for you.
It is for free to use.
Air conditioner
Toilet (Western style)
Bathroom (Bathtub & shower)
Pocket Wi-Fi
Towels
Hairdryer
Kitchen
Refrigerator
*There is no preparation for toothbrush & sleepwear, so please bring these.
Guest room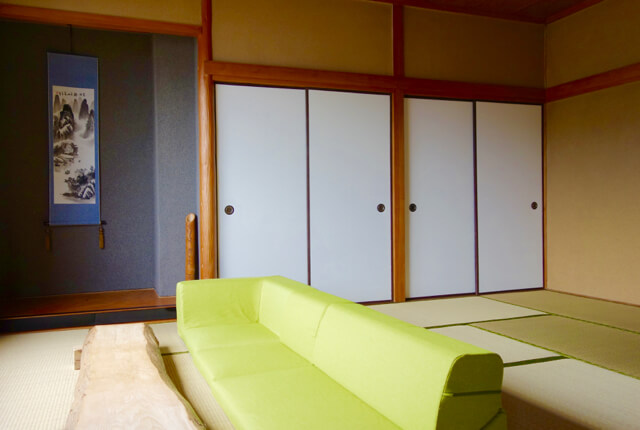 It is a traditional Japanese 'Tatami' mat room.
You can sleep on a comfortable Japanese folding mattress.
Most guests enjoy it and feel so good.
A maximum of 6 people are available.
(However, 3 to 4 people are suitable for the room.)
MEMO
This is
not
dormitory. The room is a
private
one.
Dining room & Kitchen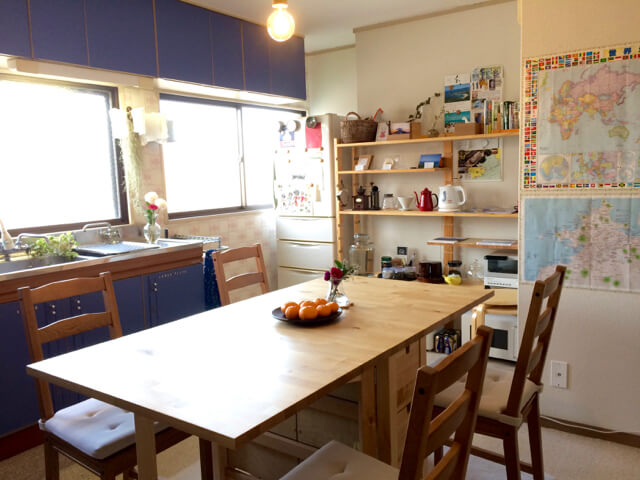 You can cook and eat here.
There are cooking stoves, a refrigerator, and basic oils & seasonings.
Dishes & cutlery are also prepared.
Sure, you can eat 'takeaway meals'.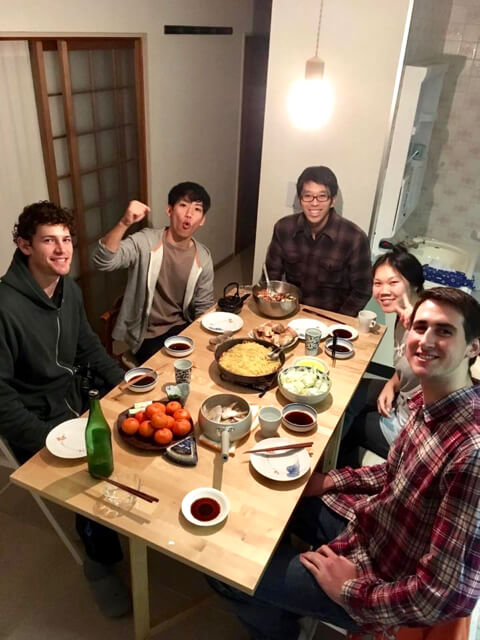 Sometimes, Guests and we enjoy communication, eating dinner together.
Appearance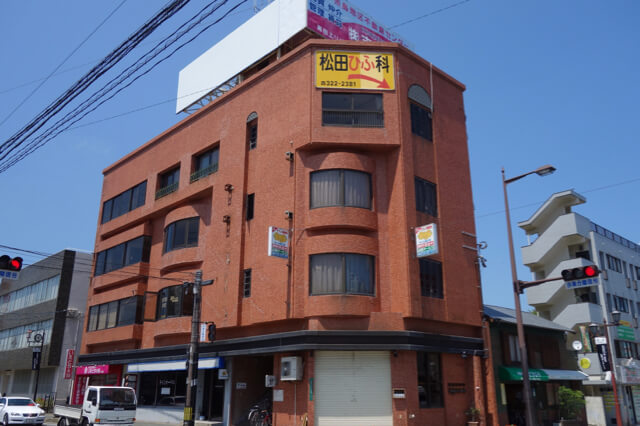 It is in front of JR Chikuzen-maebaru station.
Our guesthouse is on 4th floor of the building.
About the room charge
*Capacity : 1- 6 persons
A room charge/1 night
This is a room charge.
It changes, depending on number of people.
1 person >> 4,800 yen
2 persons >> 7,800 yen
3 persons >> 10,800 yen
4 persons >> 13,800 yen
5 persons >> 16,800 yen
6 persons >> 19,800 yen
*A child under 5 years old is for free to stay.
Please pay it at the Check-in day.
It is ok to pay in cash or by credit card (VISA, Master, American Express, JCB).
We have a discount offer for over 1 week stayers.
About the cancellation fee
In our guesthouse, we can set the cancellation fee as follows.
On the day of your stay or no show:100% of the room charge
On 1 day before, or 2 days before of your stay:100% of the room charge
From 10 days before of your stay:50% of the room charge
There is no cancellation fee until 8 days before of your stay.
This is a small guesthouse.
So thank you for your understanding about our cancellation fee.
Check-in & Check-out time
Check-in:
16:00-22:00
Check-out:
10:00
As we have flexible support such as luggage storage before check-in and after check-out, if necessary, please contact us .
Private parking & Coin-operated one
We have the private parking for only 1 car (No charge & reservation system).
Then, we introduce the nearest coin-operated parking(Charge).
It is convenient for family & people traveling by rent-a-car.
↓Map of Private parking & Coin-operated one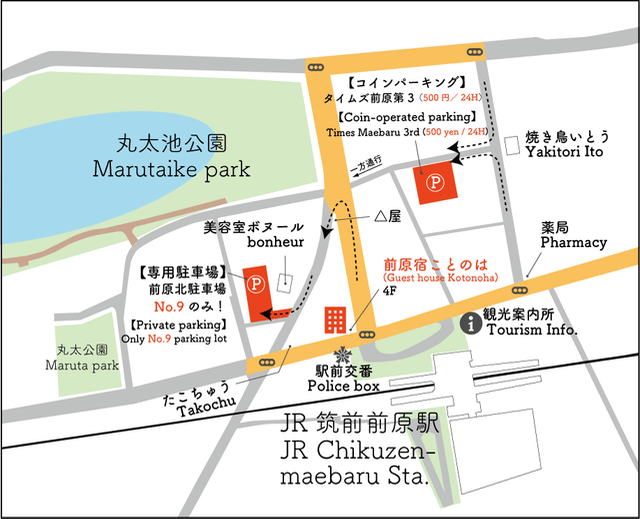 Private parking
Name:No.9 parking lot of Maebaru north parking
Address:1-6-28, Maebaru-chuo, Itoshima, Fukuoka
(※It takes only 1 minute by walk to Kotonoha!)
Parking Map:
https://goo.gl/maps/RKTsr8zEduj
Charge:For free
↓Behind the beauty salon Bonheur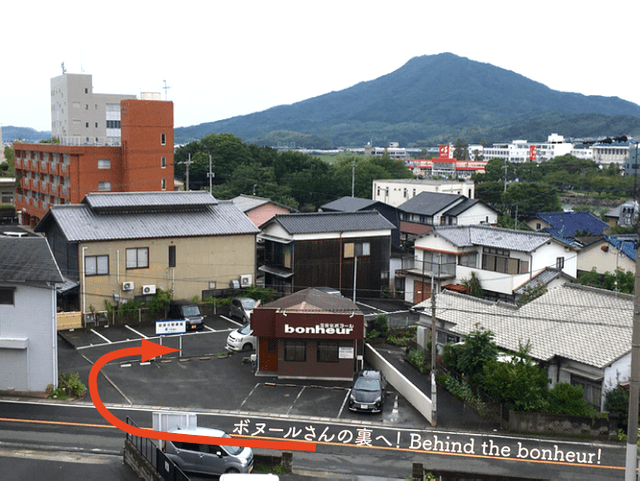 ↓Only No.9 parking lot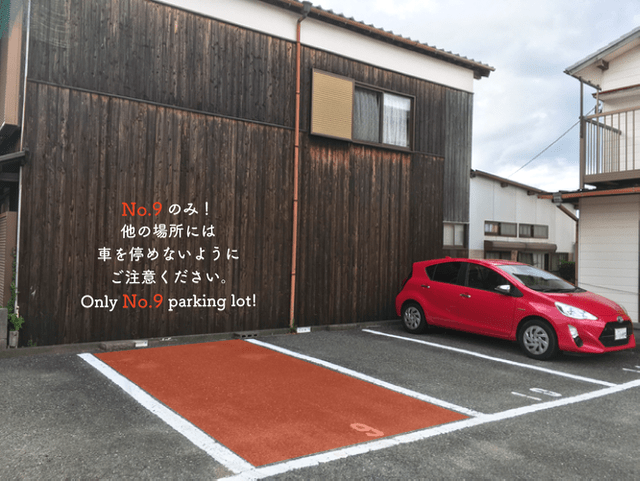 The parking space is only No.9 parking lot.
Please don't park in other places.
We have only 1 private parking. So if you want to park the car, please ask us in advance. In some cases it may not be available.Thank you for your understanding.
Coin-operated parking
Name : Times Maebaru Daisan(タイムズ前原第3)
Address : 2-4, Maebaruchuo, Itoshima, Fukuoka
Parking Map:
https://goo.gl/maps/3h5ae4Sjen42
Price : 200yen/1 hour (normal)
<<Max: 500 yen (per 24hours after parking)>>
Paid service
We offer the following services for a fee.
Washing machine
It is available for 100 yen per one time. (Please note that there is no drying function)
You can also borrow hangers & pinches.
Bicycle rental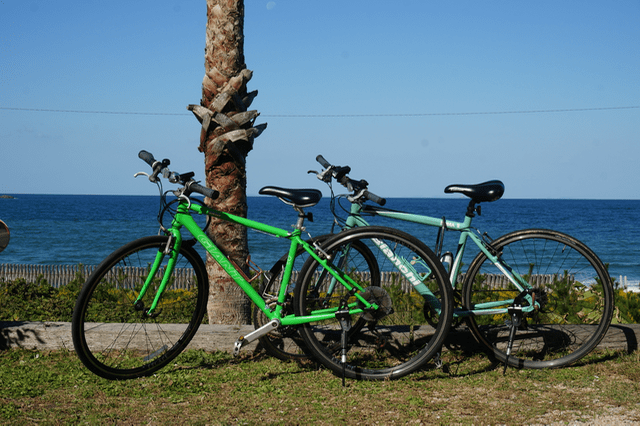 We prepare 2 cross bikes (Bianchi & Giant) that are perfect for Itoshima tour.
Since the transmission is also attached, you can enjoy cycling comfortably in the flat island of Itoshima.
You can easily go to the beachside♪
The price is "1500 yen / 1 bike & 1 day".
There is no time limit, so you can enjoy Itoshima sightseeing without worrying about the return time.
Please feel free to ask us.
We welcome your reservation.
************************
Itoshima Guesthouse Kotonoha
(糸島ゲストハウス 前原宿ことのは)
Adress(住所):2-1-21-4F, Maebaru-chuo, Itoshima, Fukuoka
(福岡県糸島市前原中央2-1-21 前原駅前ビル4F中央)
Phone:+81-90-7291-0767
Mail: itoshima.kotonoha@gmail.com
Map : Google Map
************************