<スポンサード リンク>


■Only new cars on the road!? Development in Ecuador.
I think some Japanese don't have any image of Ecuador. Now on the road in the capital Quito, there are only new cars!!
Since 2000, the currency has been changed to US dollar. Then it is getting easy to buy imported products or investiments from abroad are accelerated.The development of infrastructure has been proceeded, in the suburb, the government made a new airport and made new roads. And the central area has been redeveloped.
I heard that before, politics and economy of Ecuador was unstable, but thanks to US dollar, it turned stable.
However the currency depends on US politics and economy. It is clearly disadvantage because USA is unstable now. The price of oil which is main export product is going down, so we have to  pay attention to the future of the currency policy of Ecuador.
■Walking around the old city
The old city of Quito is one of the firstest places to be the world heritage.So local people are proud of it!

↑Central plaza of Quito

↑Free wi-fi on the plaza. Advanced tourism.
I think 'La Compañía' sanctuary is the best place, because inside is all gold and beautifully decorative.
We couldn't take photographs inside, so please check it by your own eyes!!

↑The entrance gate of La Compañía.
All inside is gold!! So amazing!!!
Quito was the second capital of Inca, and later it was the base of Christian missionary work in South America continent. Then it was natural that Quito had a large church. However I think the beauty of La Compañía is more excellent than many churches in Europe because it got the resources from very large South America . I just sit on the bench, and was watching the decoration…
I recommend it!!
■Originating the skill of artisans!! "La Ronda" are a
Economy of Ecuador is good and recently traditional craft works are attracted attention.
In the 'La Ronda' area, we can see some new cool cafes and new facilities where you can experience the traditional craftsmanship.

<スポンサード リンク>


↑La Ronda. A lot of small shops.


↑The meaning is 'hands of La Ronda.'


↑Craftsman is working.
Manos en la Ronda is a tourism policy by the government.
They seem to collect the shops of chocolate, honey whch were traditional agri products, and craft works from Inca period.Then they want to have public relations to tourists from outside of the country.  Each shop has some workshops, and has ideas that does not end in just a consumption.
I think this is very new project and many people don't seem to know it. However I recommend this area!!
Comments(コメント・質問)
<ことのはの予約>
↓ 民泊サイトAirbnbより
↓または、ホームページの「宿泊予約フォーム」よりお申込みください。
<スポンサード リンク>
福岡に来るならスカイマーク!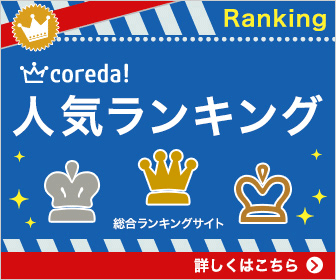 面倒な会員登録をしないでホテルを予約しよう!