Hello!
We are the guesthouse Kotonoha in attractive "Itoshima", Fukuoka where 6 million people visit for a year.
Thank you for visiting our site today!
The best recommendation for Itoshima sightseeing is a salt factory "Mataichi no Shio".
It is located in the west end of Itoshima peninsula and is far from the central area of Itoshima.
↓ Mataichi no Shio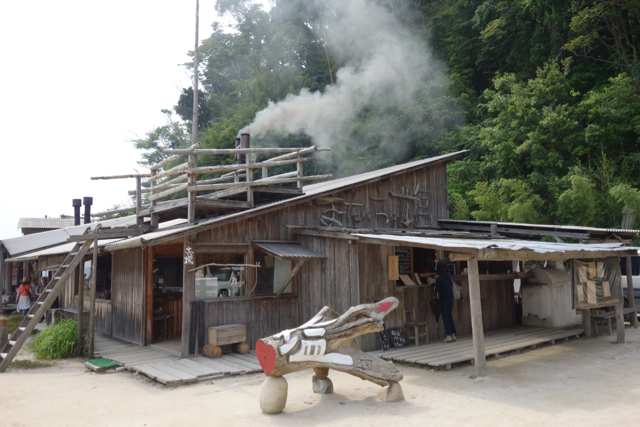 Old fashioned way "three-dimensional salt field"
Time-consuming salt production method
Recently, young people think "Craftsman" is cool!
A couple and a group of young people are coming to Mataichi no Shio!
Then they are surprised to see "three-dimensional salt field" hanging bamboo upside down.
↓Three-dimensional salt field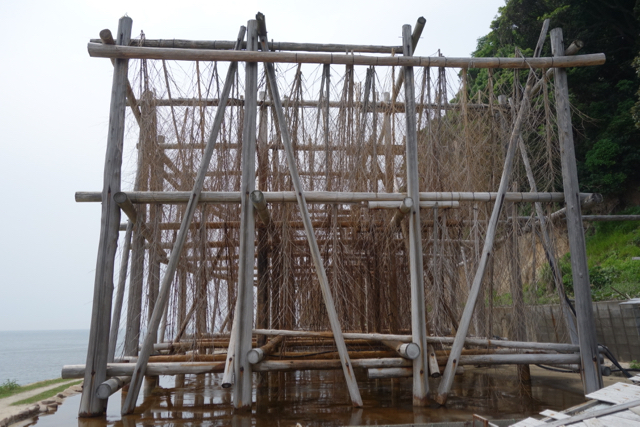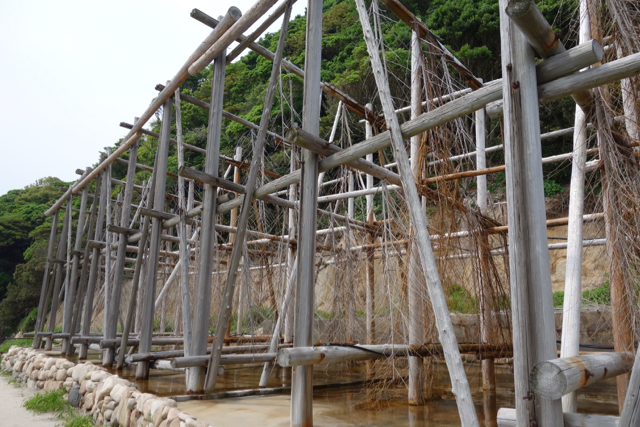 This production method was mainstream from the 1950s to the 1970s.
First of all, They drop off the sea water pumped up to the top of the salt field.
Then, through the suspended bamboo, the water evaporates rapidly as sea water flows, and the salt concentration gets darker.
After repeating it for more than 10 days, they boil it in the large pot.
In the larger pot on the back side, they boil for 2 days, then into a smaller pot in front for 1 day.
Total they need 3 days.
It needs a lot of time.
But this is real salt making.
Difference between natural sea salt and refined salt
Salt made from sea water by traditional method is called "natural sea salt", but many salts sold at supermarkets are called "refined salt", chemically produced at a big factory by a chemical manufacturing method.
Looking at the ingredients, it is almost 100% sodium chloride with little impurities.
However, "natural sea salt" contains many minerals which are grace of the sea besides sodium chloride.
Minerals are necessary to make our body organs and tissues work smoothly.
Therefore, recently natural sea salt is being reviewed now.
Also, because it contains various minerals, the "personality of salt taste" will be different depending on where and how they made it.
It is also the charm of natural sea salt.
Mr. Hirakawa, the owner of the factory, was originally a cook, and he thought there was no good salt for him.
So he began salt making.
I feel the salt of "Mataichi no Shio" has strong presence, and solid taste.
The local people say that it tastes the sea of "​​Fuku no Ura, where is near the factory.
I hope everyone will try it once. It is recommended!
Let's play with funny attractions!
There are lots of interesting attractions that make use of the best view of the ocean in Mataichi no Shio!
↓Blanco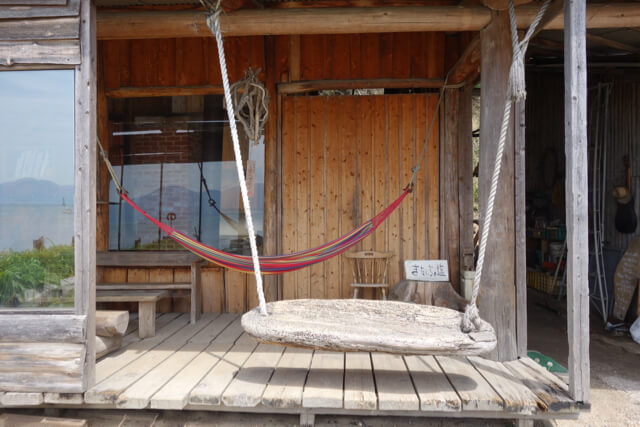 Hand-made blanco!
Please beware that if you do not balance it, you will fall down behind!
↓ You can climb the roof of the factory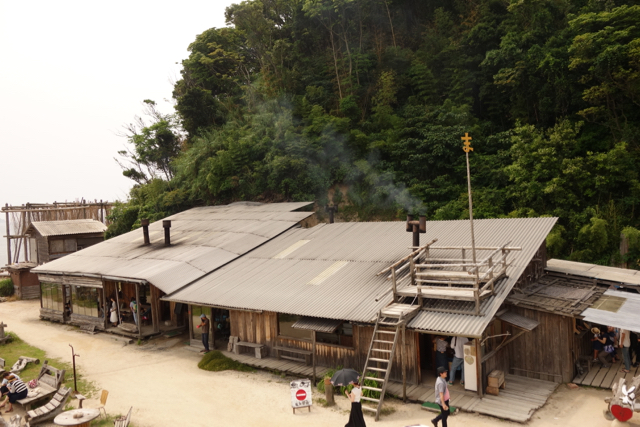 It is perfect for letting children play, and if you come with a couple or friends, it will be a cool instagram spot.
In addition, it will be your responsibility to play here, so please be careful not to get hurt.
There is also a nice resting place in front of the sea.
↓Rest area and observation deck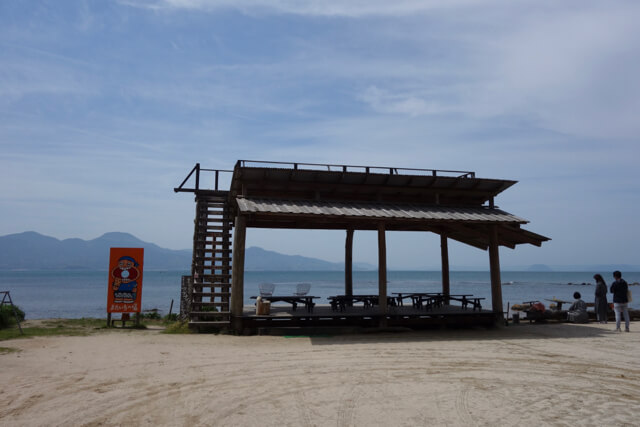 ↓At the observatory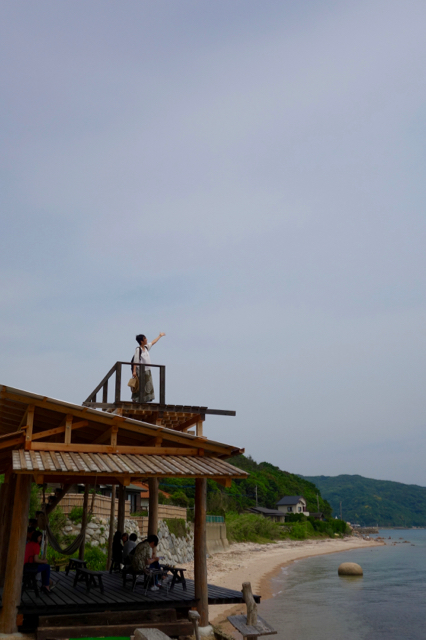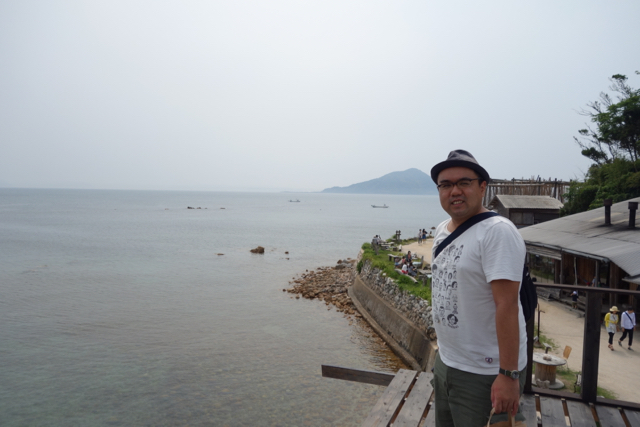 I will return to my childhood. (A person in the photo is my friend.)
Since there are no handrails, children can not climb.
Let's take care and climb, everyone!
Famous one is "Salt pudding"
Three types of salt pudding!
Speaking of one of the most famous products of Mataichi no Shio, it is "salt pudding".
It is the pudding of adult preference that contains "grain" of salt in the pudding.
Let's go to the sales section of pudding, meal menu, drinks!
↓Sales section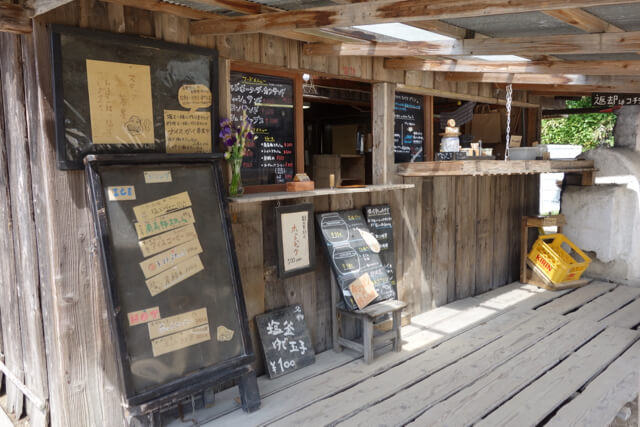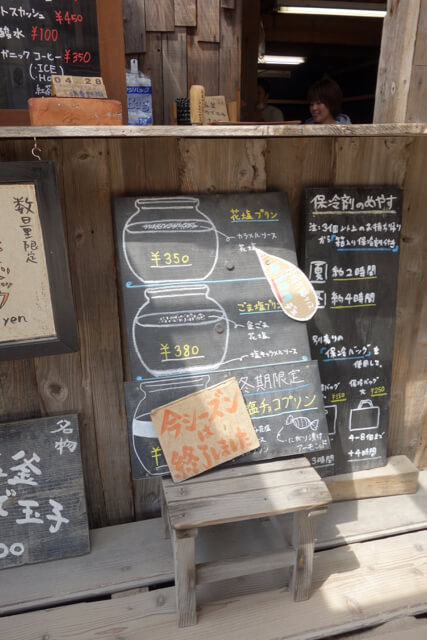 Salt further enhances the sweetness of pudding, boasts exquisite taste.
In addition to the classic "salt pudding", there are "Sesame Salt Pudding" and Seasonal Limited "Chocolate Salt Pudding".
↓Salt pudding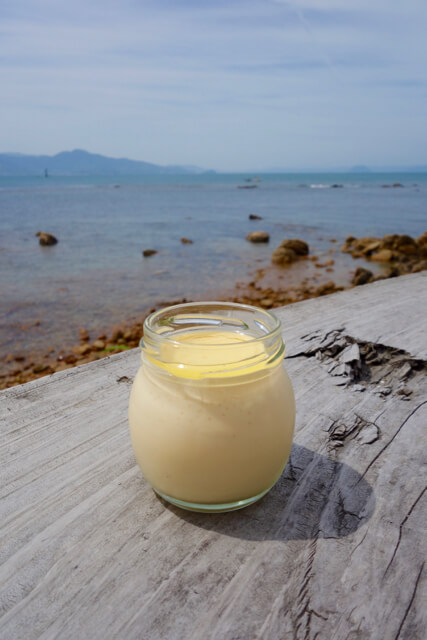 It is a pudding which makes a smooth texture.
Occasionally there is a large grain of salt, complementing the rich sweetness.
You must taste it!
↓Sesame Salt Pudding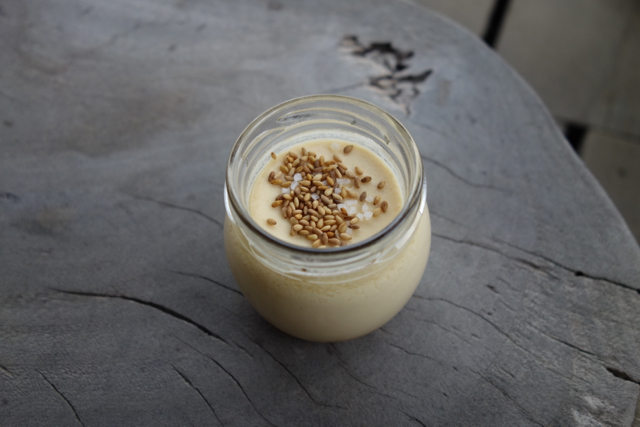 Good taste of sesame with salt!
Souvenir corner also enriched
There is also a souvenir corner.
You can also buy the salt "Mataichi no Shio" here.
↓Lineup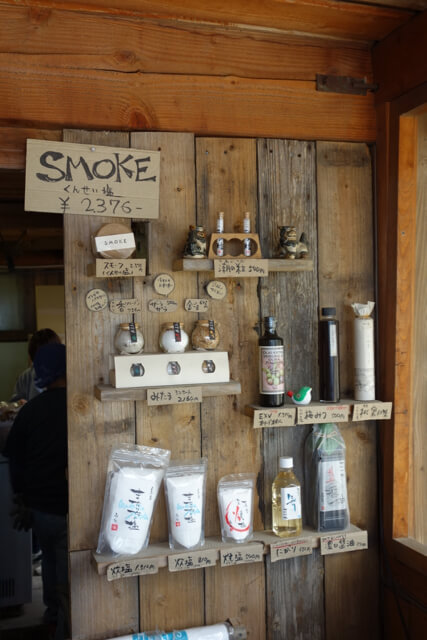 You can taste the salt.
↓Boiled salt and grilled salt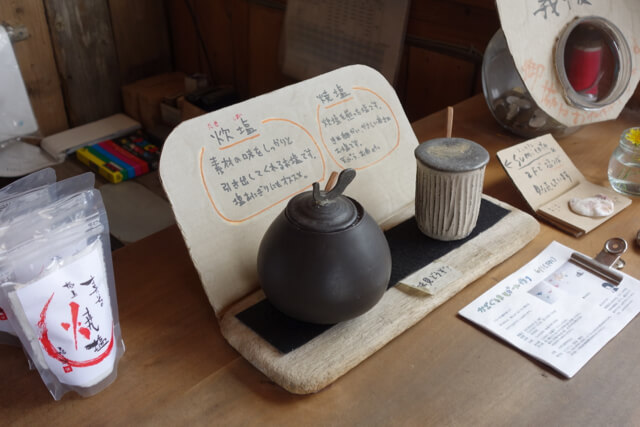 Boiled salt is freshly salt, but grilled salt is the salt that is roasted the boiled salt.
There is a difference in taste indeed.
Boiled salt is the taste of the sea itself.
It is rich and expansive flavor, I think that it is suitable for cases where you want to season with salt alone such as salt rice balls.
The grilled salt is mildly tasty, but personally, I feel that umami and salty taste have increased as much as condensed.
I think that there is strength not to be disappeared by other seasonings, so I think that it will be useful as a cooking salt.
They sell other goods.
↓Miso with mataichi no Shio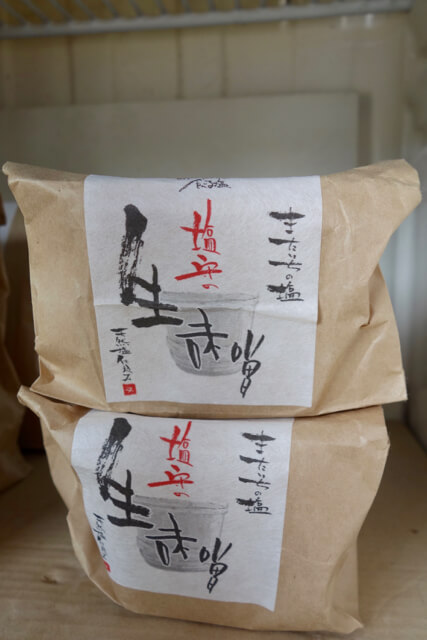 ↓Salt ginger drink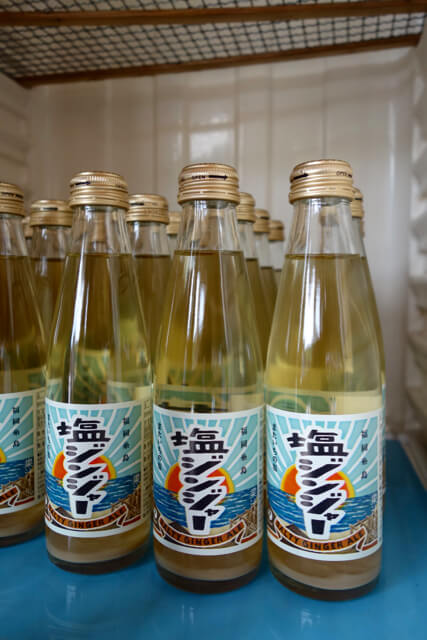 Here, you can not only see the scenery of salt making up close, but also you can play with attractions, eat salt pudding, and buy souvenirs.
Please stop by when you come to Itoshima!
We will enjoy Itoshima tomorrow! !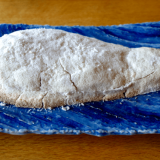 Itoshima lunch of big impact! Gohanya ITARU's "Shiogama" grilled sea bream
Factory information
Factory name: Mataichi no Shio
Opening hours: 10:00-17:00
Closed: New Year's holiday
Address: 3757, Shima-Keya, Itoshima
HP:http://mataichi.info/tottan/
Map:
(It is information as of June 2016 **)
— The guesthouse of Itoshima concierge —
Itoshima Guest house Kotonoha
(糸島ゲストハウス 前原宿ことのは)