<スポンサード リンク>


■[Part I] A big tree (Árbol del Tule) and Village of textile(Teotitlán)
We are in Oaxaca.
This place has interesting suburbs. World heritages and villages of traditional crafts…. So many, so many places!!!
Around the Zocaro(Central plaza), a lot of tour campanies are there. A tour is convenient for this big suburb area. So we recommend it!
We applied a tour at Monte Alban Tours. The course was [Árbol del Tule→Teotitlán village→World heritage : Mitla→Hierve el Agua(A water fall)→Mezcal factory], and it is a day trip from 9:00 to 19:00!!
It cost 150 Mexico peso, however not including the all entrance fees and lunch. (Lunch buffet was about 140 peso, and total entrance fees were about 100 peso…) We think it is not expensive.
This article shows up to Teotitlán village, so amazing textile village!!!!

↑Our van of the tour.
■

The thickest

 

tree

 

in the world "

Árbol del Tule"
This tree is the thickest tree in the world recorded by Guinness Book of Records.
How big it is!! The church is so smaller than the tree.
Looking at the huge tree from the bottom, we became a little sacred mood. … Then we moved to the next destination.
■A village with a super-advanced textile skill "Teotitlán"
This is the most shocking experience in this tour for us!
On the desolate earth, cactus and some plants are dotted. The landscape seems to be Mexican-like.  This is Teotitlán.

↑The factory of Isaac Vasquez G
In the village, some textile factories are also dotted, and they have their own gallery. So we can visit their workshop and buy textiles. We visited the factory of Isaac Vasquez G, one of the most famous families in this village.
What is the most shocking is so great quality and beautiful design of  textile they put time and effort on.
<スポンサード リンク>

At first , they took us to the each of the workplace and politely explained the process.

↑itself is beautiful, weaving machine

↑Various raw materials for dyeing. Of course they use the natural ones.
We were surprized that they could produce color by only materials of the natural world. However when coolly thought about it , it was so natural in the world of 100 years ago….
They can produce more complex color, mixing the raw materials, or adding any liquid.
Wisdom for many years!
They showed how to do it.

↑When the color was changed, everyone says 'Amazing!!!'
Next process was dyeing.

↑Dyed threads
After dyeing, the process is weaving. So long long mind boggling process…

↑Balance of really great patterns and colors
So great design!!
They uses the traditional patterns, and by the good gradation, they put modern atmosphere on textiles.
We were impressed that in the middle of this wilderness, such a sophisticated textile culture was well preserved.
Fabric pattern is abstract, there is a meaning in each. In addition, the colors are basically extracted  from the local plants, flowers, and minerals.
It is interesting because we can see 'Wisdom and skills' which has unbroken connection from the era of Maya.
We could try to do the process a little.
I stretched the animal fur to make thread, however it was so hard. I needed more power than what I thought to need.
In Teotitlán, there are a lot of factories, however I think the number of factories which continue the classic way is decreasing.
The Factory of Issac Vasquez G is one of the most famous families which continues the classic way.
We are really surprised by this kind of high-quarity textiles here.
When you come to Oaxaca, please go to suburbs and enjoy Teotitlán!!
Then, in Part II, we will show about the tour to a world heritage, a water fall and a Mezcal factory.
<ことのはの予約>
↓ 民泊サイトAirbnbより
↓または、ホームページの「宿泊予約フォーム」よりお申込みください。
<スポンサード リンク>
福岡に来るならスカイマーク!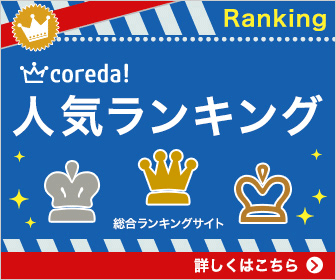 面倒な会員登録をしないでホテルを予約しよう!