<スポンサード リンク>


■Village of weaving : Zinacantán
In part I, I wrote about Iglesia de San Juan Bautista in Chamula. Next we moved to Zinacantán by taxi. This is a very local village, which is famous for original home-made textiles.
Taxi stopped at the near the church in the center. As soon as we arrived, many children wearing traditional cloth came to us and said 'Please come, please come!!'
We went to a house a child invited. her mother in fact had been weaving.
Here it was different from Teotitlan in Oaxaca, weaving was by very simple tools.

↑Weaving
They permited us to take photographs for free.
Until some years ago, in Zinacantán photographs were prohibited. I thought recently they had a phone with camera or smartphone, so they were getting accustomed to taking pictures.
■Important traditional pattern
<スポンサード リンク>

In this village, almost textile patterns were familiar nature scenes: flowers, plants and birds.

↑at right upper side, it is like sunflower…
Most famous pattern is one like sunflower. I asked the mother what it is. She answered 'This is a flower of corn.'
A flower of corn??? I hadn't heard it. But maybe it was familiar to them.

↑Weaving in another shop
The village itself had easygoing atmosphere.
You can spend leisurely because tourists are few.
We were moved by people who were weaving silently even if guests did not come inside.
In the village, we hardly didn't meet men. I don't know why. But I think weaving is traditionally a job by women and men are at their field during daytime.
■How to go to Chamula from San Cristóbal de las Casas
There is a colectivo stop in the area in front of the 'Mercado' for foods. However it is hard to find it because it is just on the street.


↑The stop is 50m away from here.
At first please find this sign. The stop is 50m away, so it is not under the sign.


↑A colectivo to chamula ,15 mexico peso( Y 2014)
■Taxi from Chamula to Zinacantán
チャムラ村には普通、サンクリストバル行きのコレクティーボしかないようです。
ゆえに、シナカンタンへ行くにはタクシーか、幹線道路まで15分程度歩いて、シナカンタン行きのバスを捕まえるかしかないのですが、面倒なので、タクシーおすすめです!
タクシーは中央広場の脇に大体2,3台停まっていますが、メーターはないので価格を予め決めます。だいたい80メキシコペソくらいです。
シナカンタン村へは15分くらいで着きます。
■シナカンタン村からサンクリストバルへの帰り方

↑Center of Zinacantán
There is a colectivo from Zinacantán to San Cristóbal de las Casas. The bus stop is in the center of Zinacantán.15 Mexico peso, it takes about 30 minutes.
<ことのはの予約>
↓ 民泊サイトAirbnbより
↓または、ホームページの「宿泊予約フォーム」よりお申込みください。
<スポンサード リンク>
福岡に来るならスカイマーク!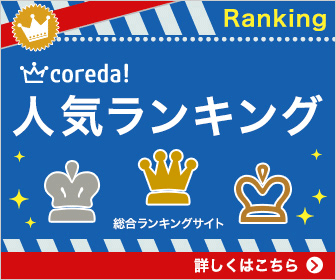 面倒な会員登録をしないでホテルを予約しよう!