<スポンサード リンク>


■Going to San Marcos by a boat!
A small village : San Marcos La Laguna is in the lakeside of Atitlán.I don't know why, but many people from Europe and north America move to live here and have their own Yoga studios, Massage places with hotel, Meditation, Heeling…. Wow! So amazing.
This is the place for 'mind&body health.'
In the eastern Asia, they believe there is a "dragon hole" on land , that energy of earth is spouting. Maybe San Marcos is the place like this.
Actually in other villages, there is a few facilities like these. So interesting.


↑A small boat to San Marcos from San Pedro. 10 quetzal(Year 2015)

↑Very small main street


↑On a corner, a lot of signs of studios


↑So relaxing.
■A village with nothing special
In the village, there is nothing special for sightseeing.
2 main narrow streets, that it is difficult to pass each other.
Hippies, and People with good posture, like Yoga teacher, are more outstanding than local people.
Many artists are selling their arts, Accessories on the small street.
Fortunately we met a Japanese women selling her accessories that we had met in San Cristóbal de las Casas, Mexico.
Freedom atmosphere.

<スポンサード リンク>

This was more relaxing than San Pedro La Laguna. Seeing the volcanos from the pier without any boat, I felt the time was stopped because it was like a picture.
***********
【Postscript】In another day, we met a Japanese traveller, he said his father and mother moved to live in Guatemala from Japan, saying 'In Guatemala, we feel old Japan.'
Actually we felt relaxing atmosphere, compered to now 'the stifling' Japanese society. Beautiful mountains, rustic of the people and feeling that my heart has been opened.
I love Guatemala.
***********
Today this was a day trip, but I thought it was good to stay here and enjoyed meditation from early morning.

↑From the pier of San Marcos
When we went back to San Pedro, we could see the beautiful sun light, shining from the slit of clouds.
Oh, sacred!
over the Atitlán lake, it seems to have updraft, so on the top of mountains, there were always clouds, however today it was so clear. so good!
We recommend to come to San Marcos.
Here, there is a famous Japanese restaurant 'Allala.' So please check it up!
<ことのはの予約>
↓ 民泊サイトAirbnbより
↓または、ホームページの「宿泊予約フォーム」よりお申込みください。
<スポンサード リンク>
福岡に来るならスカイマーク!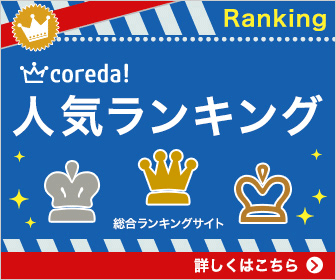 面倒な会員登録をしないでホテルを予約しよう!