<スポンサード リンク>


■Ecuadorian also loves hot spring!?
It takes of 3-4 hours by bus From the capital Quito, Ecuador, there is a spa town of Baños in the highlands.
Because a volcano is nearby, "hot" springs come out and it is like a Japanese spa town.
Actually there are many volcanos in Central and South America, but I want to say what is amazing of Baños is that this place is completely "hot spring entertainment district" like Beppu, Oita Prefecture.
Because basically Latin American people have no habit of taking a bath.However in the case of Banos, hotels and restaurants, bars, karaoke and massage facilities are concentrated around a huge "public bath."
I think the region to try to "take advantage of" a hot spring like here is a little in Central and South America.
Maybe Japanese people like this place.
■Public bath specialty "Termas de la Virgen"
Termas de la Virgen is a famous public bath and central of the town.
It's a "moderate hot spring" Japanese likes, so it is also popular for Japanese travelers!
it is just like a hot pool, not a bath, and everybody needs swimwear and cap.
(You can rent a cap, however have to bring your own swimwear.)
This public bath is near a waterfall, and the water is used for washing clothes by local people.

↑Waterfall and public Laundry.
Now it is the period of carnival and so crowded.

<スポンサード リンク>


↑open-air bath with Full of sense of openness
This place has a local manner, so I will write down.
1.At first, we have to pay fee. It is natural.
5:00-16:00 : 2 US dollars, 18:00-21:30 : 3 dollars
2. Rent a cap at the shop inside the public bath
If you have your own cap, it's ok, however I think normal travelers don't have it.
It costs 50 cents, and you have to deposit 50 cents. So totally you have to pay 1 dollar.
(When you return the cap, 50 cents will come back.)

↑The shop inside the public bath
3. Pick up a empty box piled up near "Administracion" and go to "Dressing room & shower" in the private room type
Then put the clothes and personal belongings to the "Empty box", and take a "shower" as etiquette before bathing.

↑Administracion
④Entrust your luggage to the "Administracion", and receives a "key".
After that, let's go to the bath!!!!!!

↑Public bath
When I saw the crowded people in the bath, I was surprised that many people like spa as Japanese.
This period is carnival(it lasts for 4 days) and many people have holidays. I think many tourist in this highland are from lowland Guayaquil.
And I hear that many people in this highland move to lowland like Guayaquil.
It is interesting custom!
Comments(コメント・質問)
<ことのはの予約>
↓ 民泊サイトAirbnbより
↓または、ホームページの「宿泊予約フォーム」よりお申込みください。
<スポンサード リンク>
福岡に来るならスカイマーク!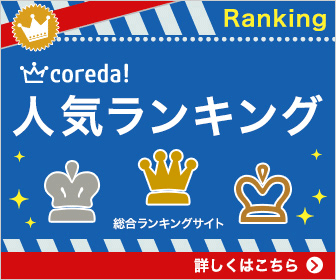 面倒な会員登録をしないでホテルを予約しよう!