<スポンサード リンク>


▪️We can understand the history of coffee in Guatemala.
Today, it's 8th day from starting to learn Spanish in Antigua.
Our private teacher Julio took us to " La Azotea Centro Cultural, " which was a coffee farm and museum located in Jocotenango next to Antigua.

↑Entrance of the large site
At first, we could not know there was a museum over these green trees. Actually, it was one of the attractions only coffee lovers knew. The place was so large. It had museums, farm and cafe inside.


↑Entrance of the farm
Before it was only a big coffee farm, however as a result of recent coffee price decline, they changed a part of site to a museum in order to get people to know about coffee more.
they produced organic coffees, so we could see the scene of picking and production.
You know, Antigua is famous for its high-quarity coffees in the world. If you have time, please go to a Starbucks or a cafe which deals with Specialty coffees.Some shops may have coffees from Antigua.
What are reasons of the high-quarity???
One reason is the rich soils given by some volcanos. AND more, they think they can not win Brazil in the aspect of efficiency and quantity. So they aim at 'manual' and 'ecological, human-friendly' agriculture.
The more I know the 'coffee world,'  the more I understand world economy.
■3 Museums here!!
Here they have 3 museums ; About Coffee, Music and Maya People!!
The music museum was interesting.

↑A guide explained.
Our guide talked in Spanish, however some ones could talk in English.


↑Marimba
Origin of Marimba was Africa, however the place it turned the present shape was in Guatemala!!
In the Maya museum, I was interested in 'Dolls.' For example, please check the dolls in the photograph.
Do you understand what the dolls are made of??
<スポンサード リンク>

These are made of corn husk. The reason is not that it's cheap.
Maya people  think corns are sacred, and believe they are rebirth of corns.
Actually, they eat corns every day, so without thinking of religion, it is true that their bodies are mainly made from corns.
Anyway, their thought about corns is interesting.
Suddenly, I wonder if in Japan there is no idea that we are rebirth of the "rice"
At least, I have never heard of it. Maybe for the 'Samsara' of buddhism, we think we are rebirth of a creature.
■Long-sought!! To the coffee farm!!
We are coffee lovers. So when we came to Guatemala, we wanted to visit a coffee farm.So we are happy to come here! Thanks, Julio.

↑A guide explained about coffee beans.
We ate coffee fruit first time. It is like cherry, so sweet. It was the special experience that in Japan we could not do.

↑Drying under the sun.
A guide taught us coffee history, the production & consumption in the wolrd, The status in Guatemala agriculture and history of the farm….So interesting!!!
From a tree, they can get only 32 cups of coffees in a year!!!  I didn't know that!!!!
I became to cherish a cup of coffee more.
■Rustic landscape of coffee farms
We could visite the coffee field.
As the following photo, Arabica beans are so weak and covered by some high trees to prevent from direct sunlight.
We could imagine that it was so hard to grow up.
Picking is by hands.
Because a coffee tree is covered by some high trees, mechanization is difficult.  Howevery by hand-picking, they can keep the bean quality much better.
When we went to 'the field,' we could understand 'what they do.'
We tried to pick beans, it was so hard to pick only one bean. A skillful man could pick beans in one branch in a moment!!! Great!!!
In this farm 30 or 40 people worked. Seasonally, they gathered from villages near here with family. So here a lot of children helped to work, and played on the ground.Always lively!!
Here was so nice place to visit calmly. We recommend it!!

↑A coffee after visiting with Jurio
■La Azotea Centro Cultural
Address:Calle del Cementerio, Final, Jocotenango, Guatemala
Fee : 50 Quetzar
How to go : 25 minutes by walk from the center of Antigua.
(From the central park in Antigua, they have a free bus once for an hour. Please check it up.)
Or you can go to Jocotenango by a bus in the following photo.  2 Quetzar.
<ことのはの予約>
↓ 民泊サイトAirbnbより
↓または、ホームページの「宿泊予約フォーム」よりお申込みください。
<スポンサード リンク>
福岡に来るならスカイマーク!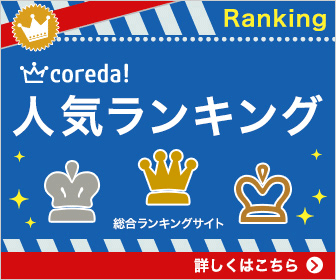 面倒な会員登録をしないでホテルを予約しよう!