<スポンサード リンク>


■Being rocked on the pickup truck!
Today, we are in Panajachel ; a lakeside town of Atitlán. We went to 2 lakeside villages near Panajachel.
They were 'Santa Catarina Palopo' and  'San Antonio Palopo.'
You can go there by a boat but we recommend to go by a pickup truck(A kind of bus). Because there was a few boat to here, and pickup truck was frequent and so cheap. (5 quetzal to San Antonio Palopo, 3 quetzal to San Antonio Palopo, Year 2015)
The bus stop in Panajachel was difficult to find.

↑Pickup truck in front of San Antonio church.

↑Bus stop in Panajachel. In front of a large super market "DF."
Local people were waiting for the bus around here. So we asked them and wait for the bus next to them.


↑Full of people and stuffs.
I thought here it was lady-first. Basically women and children were sitting and Men were standing. Young men seemed to like standing on the foot stand on the backside. However the road was rough, it was so thrilling!
By the way, From Panajachel it takes 15 minutes to Santa Catarina Palopo, 30 minutes to San Antonio Palopo. It was lakeside road so very nice view!!!!
However it was so rough road, my hands to hold the safe iron bar were so tired…Hahaha.
■A rustic village 'Santa Catarina Palopo'
This village was so small and textiles was famous. On the road to the pier, many souvenir shops of traditional textiles were there. You could see a volcano over there. So beautiful!!

↑Souvenir shops
Everybody wore blue traditinal clothes. However some girls were insistent to sell. Basically few tourists come here. So they were hard.
We will move to the next village.
<スポンサード リンク>

■Pottery village 'San Antonio Palopo'
On the main street of Santa Catarina, we waited for a pickup truck for San Antonio Palopo. From here it took 15 minutes (3 quetzal)

↑Lakeside of San Antonio. A child playing.
This village was famous for pottery. They used 'Blue' dye. The design was so simple and cute.
There were some factories along the lakeside street and sloping road from the church to the lakeside.
We went to a factory near the lake.

↑A simple shop
This shop had nice blue cups and a factory was behind of it.
When we asked a child in the shop 'Where is your factory?', he took us to the factory. It was for free.


↑Artisans were working.
Artisans painted on the potteries. The light from the window was so beautiful and good shadow in the room.
On the another corner of the factory, some people polished potteries with sandpaper before painting. Much dust inside. So everybody covered his mouth and nose by the towel.
So silent inside….. silent. They were really artisans.
When I can see 'sites' of manufacturing, I can understand the 'values' of products. They need a long time.
What a interesting day it was!!

<ことのはの予約>
↓ 民泊サイトAirbnbより
↓または、ホームページの「宿泊予約フォーム」よりお申込みください。
<スポンサード リンク>
福岡に来るならスカイマーク!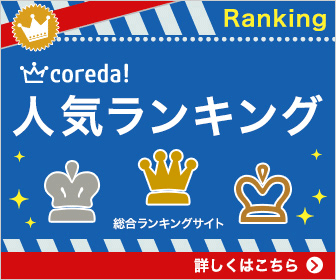 面倒な会員登録をしないでホテルを予約しよう!