<スポンサード リンク>


▪️Walking in Cuenca
Cuenca is a beautiful and calm cityscape features, which has been designated as a World Heritage Site.

↑Church of the wall. Shadow is beautiful.


↑Since the color of the roof tiles has a sense of unity, the setting sun shine on it.
It is the colonial-style cityscape of the Spanish colonial period, so travelers in south America might feel 'Again colonial-style! '
However the city has the feature that Many migrants from USA live here!
In 2000, I think that it is a phenomenon since Ecuador's currency has been changed to US dollars, it is very interesting!
▪️Mysterious ritual in the church
We arrived in Cuenca after the carnival. Then we found the large procession to the front of the church!!
Everyone asked a person to write a cross on his or her forehead.
I'm not christian, so I don't know what it is but it seems to be related to the carnival.
Actually the carnival is feast to say goodbye to the meat before "fasting"
After starting the fasting, they have to do "confession of stupid commotion." So it might have a relationship to it.
However, exiting the church, some people sell a confection made with coconut. Great temptation. Lol

↑Fluffy confection made with coconut. It does not melt because it is not ice cream.
▪️Community made by migrants.
In Cuenca, many migrants are from USA.Because now Ecuador's currency is US dollers and the climate of Cuenca is so comfortable!!!
From the morning, we went to a famous cafe,In the cafe, there were a lot of migrants and travelers.
They were talking in English, so I thought they were from USA.
<スポンサード リンク>

After noon, we went to "Wind horse cafe."
We found a super delicious walnut cake!!!
Cream is just good sweetness and Gluten-free.
After eating delicious cakes, we told the owner Lucy 'It is so delicious!! Thank you.'
Lucy came from USA and at first she came to Ecuador for 2-years-volunteer program offered by US government.
I heard from her that USA supported migration for retirement people, and In Ecuador it was warm, and food was delicious, commodity prices were reasonable, so she decided to move here!
I see. I agree Cuenca is so nice place!!! Because when we stayed her for some days, we felt we were so relaxed!!!
At night, many bars were open.
In a book cafe, a famous poets came here to have his public readings.
Migrants of retirement people have rich experiences and time, so I think art scene of Cuenca will be lively in the near future.
If such a movement has acceleration, I think Cuenca will evolve into a unique town.
One problem is "Communication" of local people and migrants.
I think now both community is separated. Migrants gather in a cafe with migrants, and local people gather in a local market with local people.
There may be quite difficult because mother tongue of migrants is English and one of local people is Spanish.
Anyway, we have to pay attention to Cuenca's future!!
Comments(コメント・質問)
<ことのはの予約>
↓ 民泊サイトAirbnbより
↓または、ホームページの「宿泊予約フォーム」よりお申込みください。
<スポンサード リンク>
福岡に来るならスカイマーク!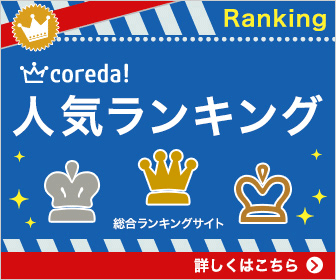 面倒な会員登録をしないでホテルを予約しよう!