Hello!
We are Kana & Nogi: the owners of the Guesthouse Kotonoha in ITOSHIMA, Fukuoka, Japan. Thank you for your visiting our site.

Itoshima is waiting for you with delicious gastronomy & beautiful nature.
The biggest advantage of staying in Itoshima is that you can go where you want to go in the morning.
Itoshima is a place for you to be relaxed and refreshed.
It's no good to come around noon, and to go around the sights by a short time.

If you stay in Itoshima, you can enjoy breakfast of "Bistro & Cafe TIME" in the beautiful sea view from the morning.
Is this Hawaii?!The blue sea is waiting!
Bistro & Cafe TIME is a small trailer house that you can see just ahead of the great Torii(=a kind of sacred gate) at the Oguchi coast, which is famous for surfing.
At the end of the great Torii, a beautiful sea with a large panorama jumps into your eyes, and a white trailer house sits next to it.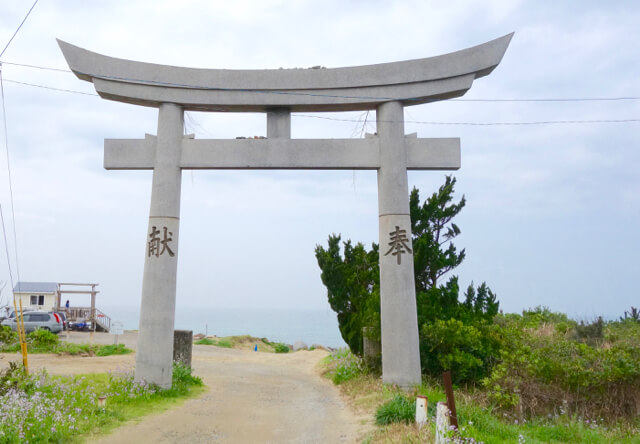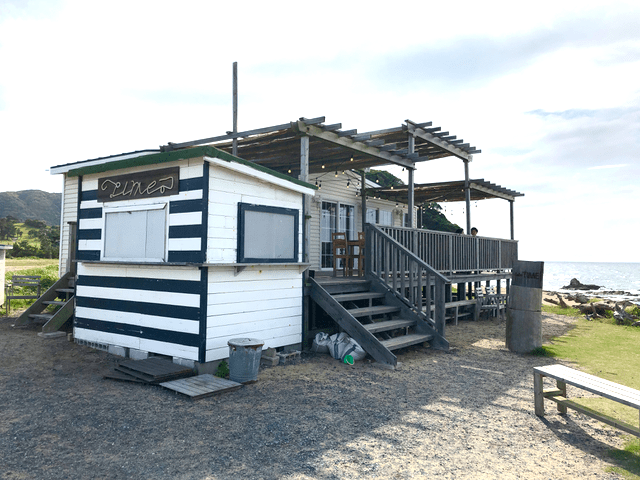 It's a great location.
In particular, the midsummer Oguchi coast is calm and the sand does not roll up, so the transparency is excellent.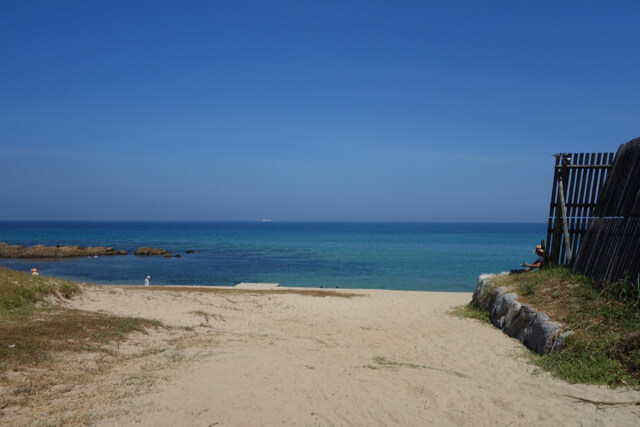 It's like Hawaii.
It takes 30-40 minutes by car from Fukuoka city, and you can meet such a clear sea.
Itoshima is truly blessed.
Enjoy the spectacular view of Itoshima in the morning!
Time offers spectacular views from the morning.
When the weather is nice, the pleasant wind blows through and makes you feel really happy.
Terrace seating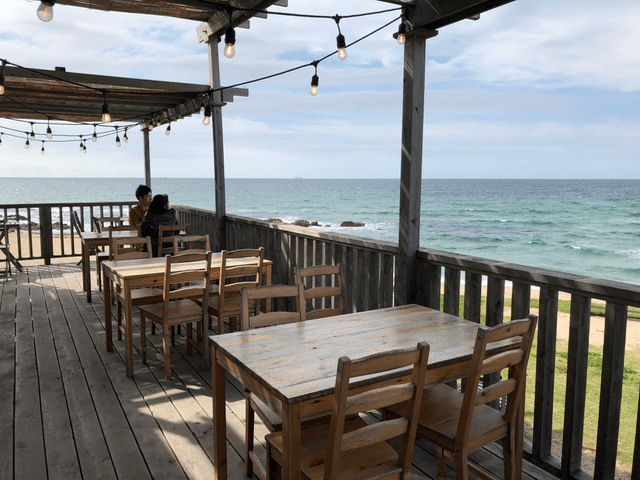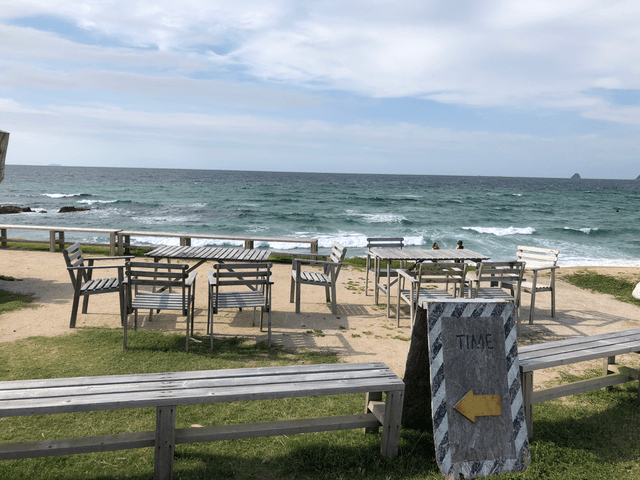 When the weather is nice, we recommend an open terrace.
Inside the cafe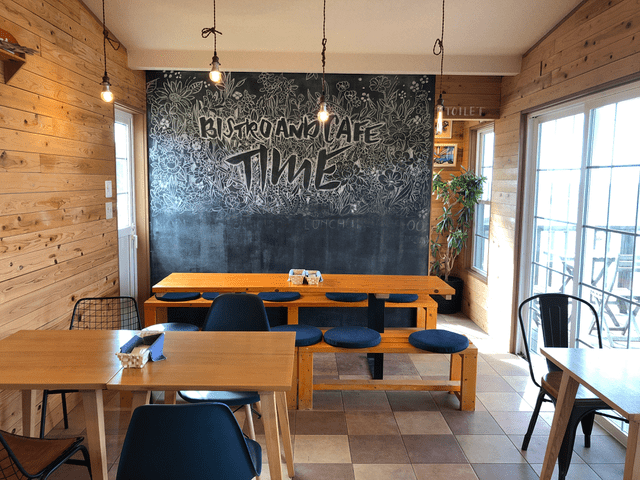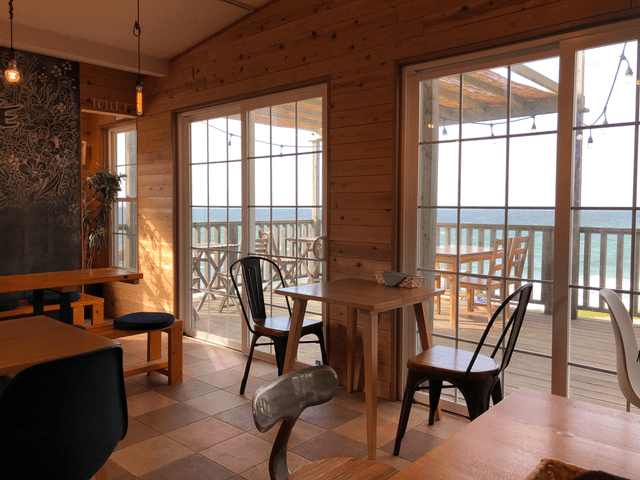 The sea from a big window is also good.
It is good when you want to berefreshed!
Recommended Breakfast
Let's order breakfast immediately!
Menu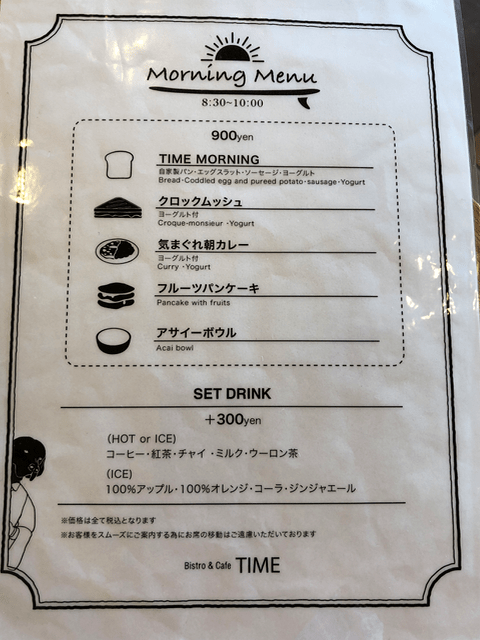 You can choose from five different menus for morning.
We also have lunch and a café menu.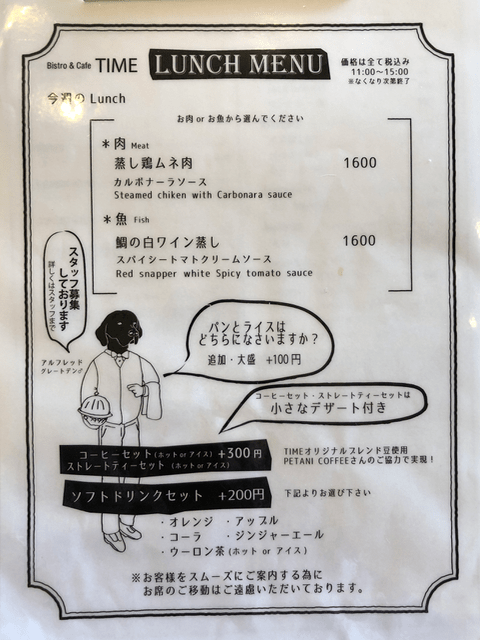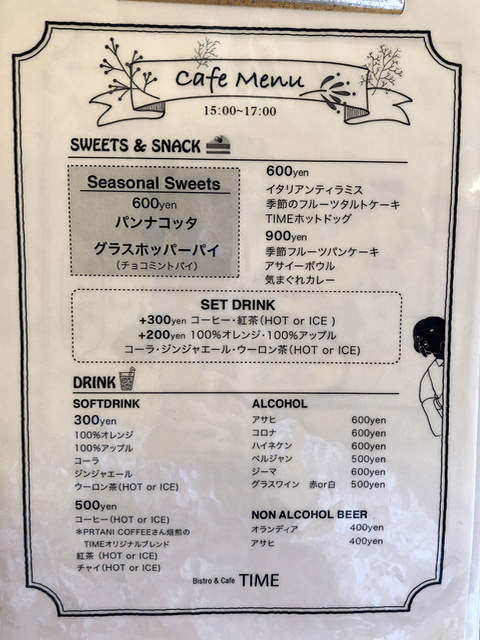 Morning Drinks
In the morning, it is possible to order a drink separately, but i think that it is reasonable to make it to a set.
Hot drinks such as coffee and chai are also good.
The coffee is Petani coffee in Itoshima.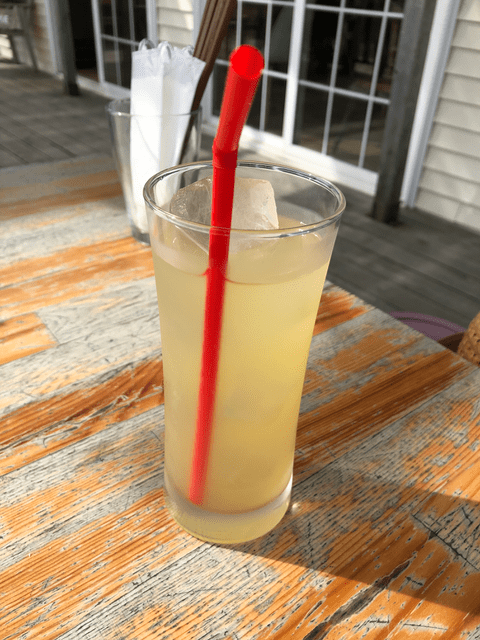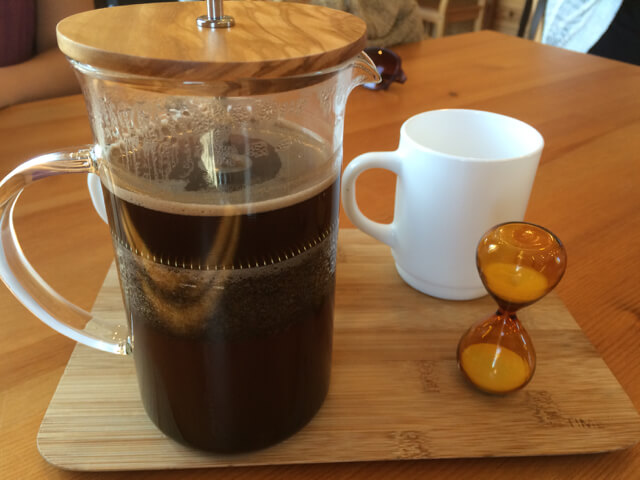 In the French press, wait for the coffee powder to settle down.
Time goes slowly.
This is good.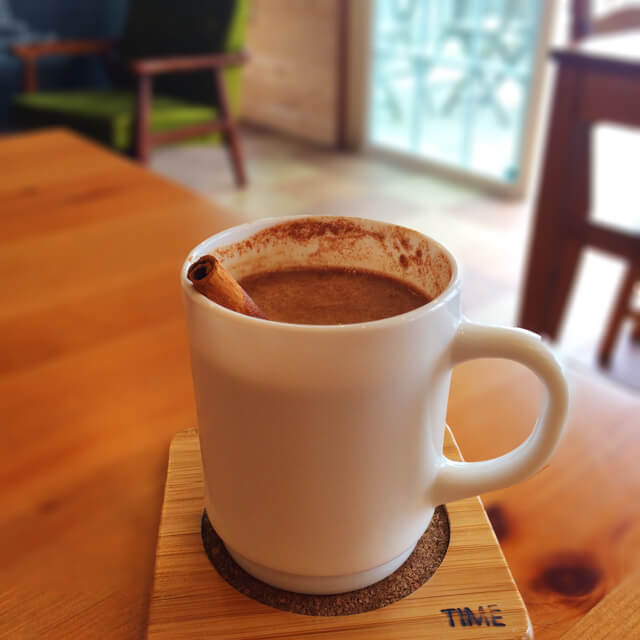 Acai Bowl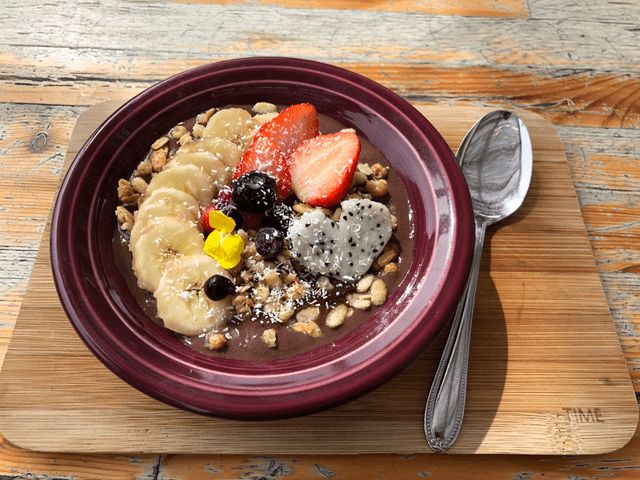 The Acai Bowl is a healthy dish full of fruit.
The serving is also polite.

If you add 100 yen, there are also special toppings such as the following.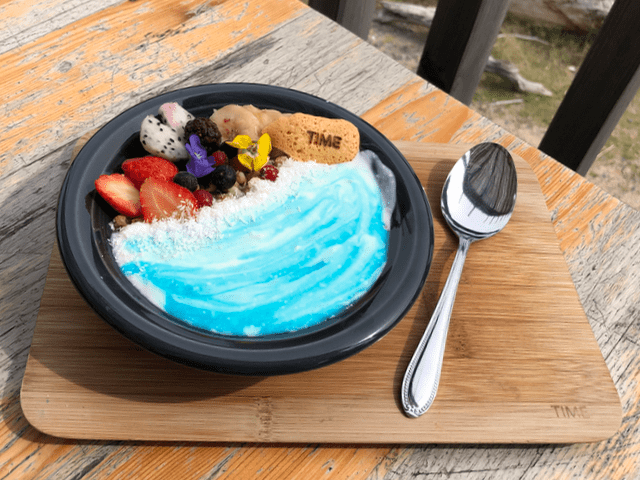 Syrup is added, and it is atmosphere like the sea of Itoshima.
WOW!
Fruit Pancakes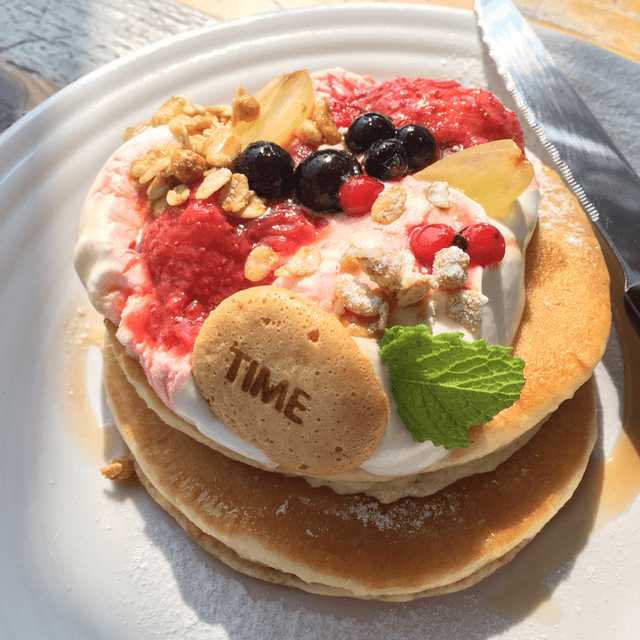 There are two pancakes, and it is a volume enough.
The topping of the fruit is also vivid and good.
By all means, why not start the morning of Itoshima from Bistro&Cafe TIME?
Store information
| | |
| --- | --- |
| | (*Information as of May 2019) |
| Name | Bistro & Cafe TIME |
| Opening Hours: | Morning: 8:30-10:00 |
| | Lunch/ 11:00-15:00 |
| | Cafe/ 15:00-17:00 |
| | Dinner/ 18:00-20:30 (Fridays, Saturdays and Sundays only) |
| Closed: | Irregular |
| Smoking or Non-smoking: | Non – smoking |
| Parking: | Yes |
| Phone: | 092-332-8607 |
| Hp: | http://www.bistrocafe-time.com/ |
| Address: | 4423-7 Shima Sakurai, Itoshima City |
| Map: | |
We want to share ITOSHIMA with you!!

— The guesthouse to connect you and Japan —
Itoshima Guest house Kotonoha
(糸島ゲストハウス 前原宿ことのは)

We welcome your reservation to stay.
Thanks!