<スポンサード リンク>


■Huge rock 'Piedra del Peñol'
Medellín, Colombia is a confortable city to live.
The climate is good and people are kind(However be careful to some bad guys), and the city is developed in very fast speed.
Then I recommend the place for sightseeing : Guatapé in the suburb. It is famous for the huge rock 'Piedra del Peñol'

↑Steps like surgery trace
The number of steps was 740. It was hard to go up, but we could see the majestic scenery from the top. some continuous lakes were below.

↑Nice view from the top!! Dynamic panorama!!
Was this seaside?? No!!
There are a lot of lakes in a highland. A beautiful nature!!
This is the place Medellín people often come.
It is nice for tourists from other countries.
■'Fairy tale' village ; Guatapé
From the 'Piedra del Peñol to Guatapé village,' it took 10 minutes by Tuk tuk.
Anyway, wall paintings were so wonderful and like a fairy tale.

↑So colorful street.
There were a lot of shops and art studios.
<スポンサード リンク>


↑Wall painting of instruments。This was maybe record shop?? So cute.
A few decades ago, This street was just a ordinary street you could see the monochrome illustration in the photo.  However the village was getting desolate, so as a 'Town revitalization,' they began to paint the walls with very colorful paints.After that, many tourists got to come here, so it was a kind of miracle. These paints were so 3D!! So interesting!
Please look at following pictures.
So wonderful works. Motifs were the owner's philosophy, or job and favorites.. I thought the convination of the colors was so nice and felt good sense for not garish.
I thought this was so professional work. Maybe it needed a lot of money. So I wondered how they agreed the project.
The village was lakeside and so relaxing atmosphere.There were some hostels, so we really wanted to stay here, not a day trip.
By the way, when we walked around the village, we found the interesting event!! Fashion models Shooting!!

↑Shooting!
This seemed to be a shooting for underwear for women, however I couldn't imagine how was the combination of underwear and fairy tale-like wall paintings.
Anyway, a model's style was so impacted, She was tall and beautiful, and  her abdominal muscle was great!!
I know, In some international Miss contest, women from Colombia won. Almost winners were from  Medellín!!
Today, they were from Medellín. Oh, I see.
Photographers and other stuffs were so friendly to us.
■Access
TO GO ;
We bought bus tickets in North bus terminal in Medellín.(It was close to Caribe station of Metro)
At the No.14 office we bought, but in other offices you could buy a ticket.
It took 2 hours from Medellín to Piedra del Peñol. This is located in front of the village of Guatapé. So don't miss it.
TO GO BACK;
Basically, we could not buy tickets in Piedra del Peñol. Many people bought tickets in Guatapé.
It took 30 minutes by walk from Piedra to the village or 5 minutes by Tuk tuk.
In the village, there was a small bus terminal. Recently this village was so popular, the buses were sometimes full. Be careful. It was better to buy tickets in advance.
It departed in 30 minutes or 1 hour intervals. I think the final was about 19:00.
Bus ticket one way :10000 – 12000 colombia peso
Piedra del Peñol entrance ticket 10000 colombia peso
Comments(コメント・質問)
<ことのはの予約>
↓ 民泊サイトAirbnbより
↓または、ホームページの「宿泊予約フォーム」よりお申込みください。
<スポンサード リンク>
福岡に来るならスカイマーク!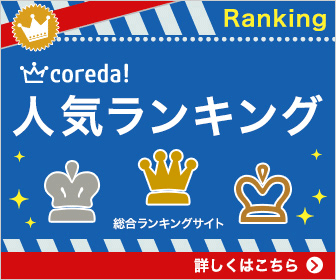 面倒な会員登録をしないでホテルを予約しよう!